Make your music ideas come to life
Professional Composers at your fingertips
Compozly is an online collaboration platform for video creators and composers. We're on a mission to guarantee that any type of creative project receives the highest quality music created by professional composers and music producers. Founded in 2018, Compozly is headquartered in beautiful Seattle, Washington.
"Why isn't there a website for me to work directly with composers so I get the exact music I want?"
That was the question our founder asked himself in 2016 while editing a corporate marketing video. This simple question was the catalyst for why Compozly exists today. We are a platform founded by musicians and comprised of professional music composers with experience creating high-quality music. Composing music is what we do!
Music Specifically Composed for

You
Whether it be film, video, podcasts or any type of media, we believe your project is unique and should have high-quality music nobody else has heard. We are not another royalty-free stock music site with the same 10,000 music tracks you've heard in other videos. Nor do we like the idea of you wasting hours of your day searching for the music track that could "kinda" work in your project.
It doesn't matter if you're a seasoned filmmaker in need of a score, or a new podcaster who wants an intro music track, we have a composers that will transform your musical ideas into professional compositions. You don't need to know the intricacies of how music works in order to work with us. We make the collaborative process seamless so you get the exact piece of music you need.
Culture
Compozly works to create a company culture that sustains a creative, humble, and independent network of composers with diverse backgrounds. Because we are a company founded by musicians and creatives, we understand how hard it can be to make money from your creative pursuits. That's why we work with composers and musicians all over the world with the goal of providing them opportunities to get paid to do what they love. We are always looking to connect the right composer with the right composing project.
Compozly believes that building a more diverse, inclusive, and equitable platform is not only good for our customers, but also our composers located in communities all over the world. We are a company that is relentlessly pursuing the goal of providing our customers with the exact music they need for their projects – while paying our composers a fair wage for their compositions.
Corporate Citizenship
We believe that business can be used as a platform for good and that music has the power to change lives. From day one of the company's founding, we decided to partner with non-profit organizations in an effort to give back to the local music and arts communities. That is why the company plans to dedicate 1% of our yearly revenue to help fund these music education programs for underserved youth.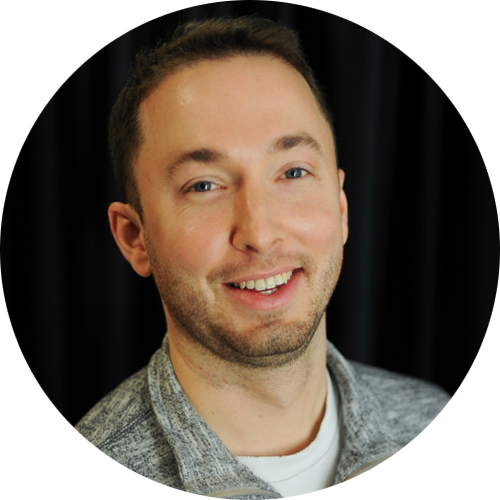 Walt Kruhoeffer | Founder & Musician
Walt is the founder of Compozly and a fellow music composer. Walt's professional experience started out with producing videos for a variety of technology corporations and production companies.
Walt has always been passionate about writing music ever since he was a little kid playing piano and baritone. When he's not working on Compozly, he is most-likely writing music for film or cranking up one of his seven guitars up to 11 with his rock band Postcard West.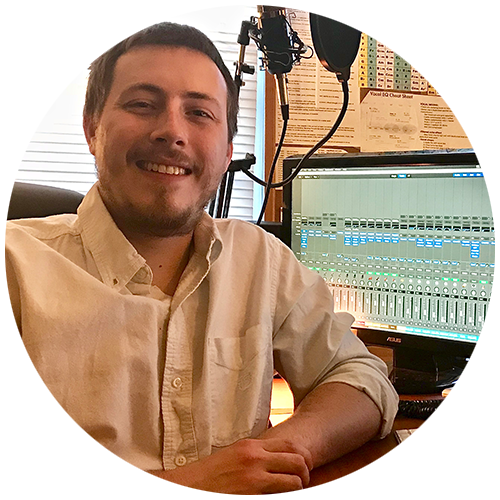 Adam Galloway | Film Composer
Adam is a content creator for Compozly and a fellow music composer. He has been scoring films since 2012 and releasing original & cover songs as Muzikm4n since 2017.
Despite no formal training in composition, Adam has spent many years learning how to produce and compose music that provides filmmakers with effective and unique scores.