Having at least one score rejected is a rite of passage for film composers. You would be shocked to find out that many of the most notable composers who score movies have actually had their scores kicked to the curb for a number of reasons at least once. Hollywood isn't about being nice, because unfortunately if the music doesn't work for the movie, rather than working with the composer to get the right final product, some productions will take the easy route and just hire a more experienced composer to take over. Never take it personally, but rather treat it as a learning experience and motivation to create something that fits better next time. Check out these 7 examples of some very famous composers who lost their music to the studio or directors.
Bernard Herrmann – Torn Curtain (1966)
Despite a standing ovation by the Universal Orchestra (according to rumors), composer Bernard Herrmann was asked by the movie studio to create music for Torn Curtain that was a more upbeat pop/jazz in style. Bernard told the movie studio "no thanks", which led to his music not being used in the film. However many people regard his rejected score to be one of his best works.
Lalo Schifrin – The Exorcist (1973)
Director William Friedkin was not happy when he first heard composer Lalo Schifrin's score for The Exorcist, which he felt was overly hysterical, atonal, cliche "horror", leaving little to the imagination.The director originally selected Bernard Herrmann to compose the music, but Herrmann wanted to record in London which would have created a logistical nightmare for the director. So Lalo Schfrin was hired, then, well… fired. On the DVD behind the scenes documentary, special sound FX artist Ron Nagle says that Friedkin "went apeshit" at the recording sessions, and editor Bud Smith says that Friedkin threw the tape reels into the studio parking lot saying, "that's where that music belongs." The final music in the film ended up being all temp track music, mainly pieces by Polish composer Krzysztof Penderecki and "Tubular Bells" by Mike Oldfield. 
Lisa Gerrard & Patrick Cassidy – The Passion of the Christ (2004)
Having worked on the Gladiator score with Hans Zimmer in 2000, it was no surprise that Lisa Gerrard was asked to score Mel Gibson's biblical and violent The Passion of the Christ in 2004. Due to circumstances and delays beyond their control, Lisa and Patrick lost the gig to John Debney at the last minute, mostly because he is a veteran at creating orchestral music. There's no unused music available, so it is assumed that the music was being written but never got recorded due to the delays of the recording sessions.
Alex North – 2001: A Space Odyssey (1968)
This example is quite a popular one, as Alex North (previously working with Stanley Kubrick on Spartacus in 1960) is known to have written music for the first half of the film, at which point Kubrick told him that no further music would be necessary. During the studio screening of 2001: A Space Odyssey, North was shocked to discover that the entire score he had written had been removed entirely! The only music used is the famous "Also Sprach Zarathustra" by Richard Strauss and the space docking sequence includes "The Blue Danube" waltz by Johann Strauss II. The second half of the film is tracked with various music by György Ligeti, an avante-garde composer.
Michael Small – The China Syndrome (1979)
In a behind the scenes interview with actor/producer Michael Douglas, he states that during the dubbing process for The China Syndrome, when they started adding the music, the dramatic moments were becoming melodramatic, and when they tried it without music, the whole film was better. Composer Michael Small had previously written music for disturbing atonal music thrillers such as The Parallax View in 1974 and Marathon Man in 1976. His credits would tell you that he would be a perfect candidate for this film, however, the aspects that make this film creepy is arguably the lack of music.
Jerry Goldsmith – Legend (1985)
Jerry Goldsmith himself thought that he had written one of the best works of his career with his music for Legend. Unfortunately, this music was only heard for the European audiences, as Universal controlled the U.S rights, and the U.S version was cut from 125 minutes to 89 minutes. Not only that, but Goldsmith's score was rejected in exchange for an electronic score by Tangerine Dream in order to make the movie appeal to a wider audience. There is a 113 minute (nice compromise) version of the film that includes Goldsmith's score restored. Jerry Goldsmith has a weird track record with director Ridley Scott, especially after the film Alien,. It has been documented on several occasions that Scott used music cues from Jerry's previous films, which understandably makes the world class composer want to pull his hair out.
Elmer Bernstein – Gangs of New York (2002)
Filmmaker Martin Scorsese and Bernstein had previously collaborated on The Age of Innocence (1993), Bringing Out the Dead (1999), The Grifters (1990, which Scorsese produced) and Cape Fear (1991, where Bernstein had adapted Bernard Herrmann's music from the 1962 original). It seems to me that Bernstein's brutal, haunting, Celtic-flavored score would have suited Gangs of New York perfectly, but it was tossed in favor of temp track — mainly excerpts from a Howard Shore concert piece called "Brooklyn Heights." It'll remain a mystery to me why Bernstein's score wasn't used, but according to rumor it was mainly due to the insistence of Harvey Weinstein. Scorsese had also apparently done a lot of additional editing to the picture after Bernstein had recorded his score. In a 2003 interview conducted by Roger Friedman, Bernstein had this to say about it: "On Gangs of New York, Marty could never quite make up his mind about what he wanted. Then, he got into this long, painful edit. I wrote way back, nine months ago, some music for the film. I went over it with him. But as he went along, he began to have some other concept of what he wanted. He winds up with a Scorsese score, a pastiche."
Scoring Rejection Words of Wisdom from Composers
"You win some, you lose some," Hans Zimmer says that you haven't made it as a film composer until you've had a score rejected.

"Like a soldier or policeman or fireman, you have to know what you're doing," Goldenthal says about being a film composer. "If you personalize it, or don't give a damn on the opposite side, you'll run into trouble. You have to be there, knowing that the surface you walk on is constantly changing."

Nearly every major film composer (except for John Williams), has had at least one score sent to the bin.

Jerry Goldsmith had many scores throw out, including: 2 Days in the Valley, Babe, Legend, among others.

David Shire was removed from the films "White Buffalo," "Homeward Bound," and even the electronic score he spent two years writing, "Apocalypse Now"

Sometimes studios are very specific about certain movies, and swapping in a new score is considered to be one of the easier ways for them to fix a film if a screen goes bad or the film just isn't working for an unknown reason. It's harder for them to reshoot or rewrite scenes, so the next biggest creative project other than the visual and sound FX is the composer. Sometimes a more "commercial" soundtrack is preferred by the studio, but not realized until late in the process. One issue can be bad chemistry between director and composer, but sometimes the first score actually isn't right for the film, or isn't up to par with other comparable film music.

Some more examples of rejected scores includes: John Barry (The Golden Child), Alan Silvestri (Mission: Impossible), James Horner (Romeo and Juliet), Howard Shore (King Kong) and Randy Newman (Air Force One).

It's practically a rite of passage for composers to have at least one score get the boot. And it's certainly not a rite limited to music. The same thing happens to writers, editors, and even whole performances by actors can get replaced. Remember there was another Marty McFly who filmed before Michael J. Fox!

Elliot Goldenthal looks for the humor when a score is rejected, saying "You don't start off for an exciting vacation to Antarctica and then complain about the weather when you get there."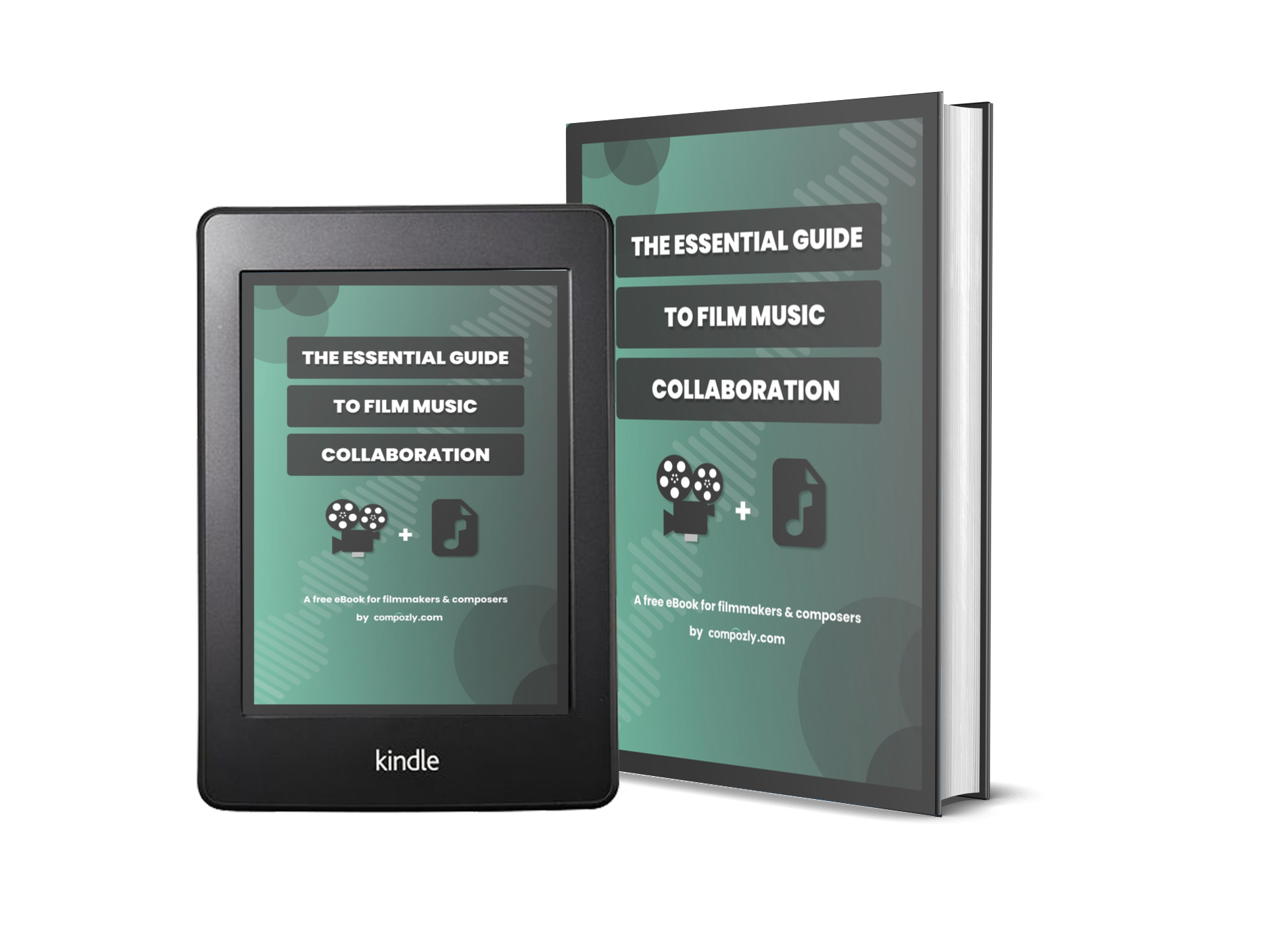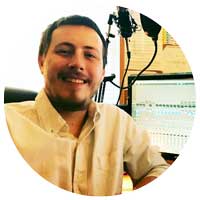 Adam Robert Galloway
Film Composer
Adam is a content creator for Compozly and a fellow music composer. He has been scoring films since 2012 and releasing original & cover songs as Muzikm4n since 2017. Despite no formal training in composition, Adam has spent many years learning how to produce and compose music that provides filmmakers with effective and unique scores.